Save BIG on an Aspen PRO 1000 FPD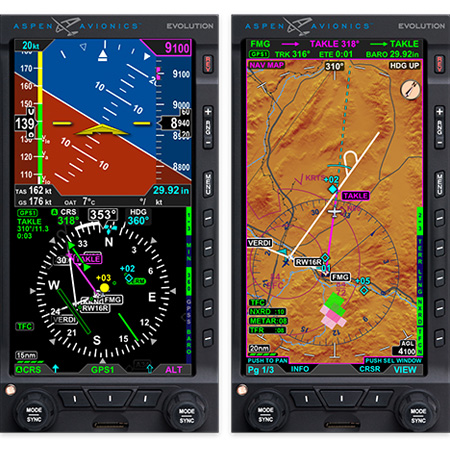 The award-winning EFD1000 PRO PFD will be offered during the month of September for the price of $7,995. This is a savings of $3,000 off list price.
If customers purchase a legacy EFD1000 Pro PFD in September for the discounted price of $7,995 list, they can receive a FREE ADS-B unlock or synthetic vision which will be included when they upgrade to the MAX (available in Q1 2019). Customers have the choice to upgrade to the MAX at a locked in price of $1,995 ANYTIME BEFORE MARCH 2020! This is a $1,000 savings off the introductory MAX upgrade price with a new two-year manufacturer's warranty.